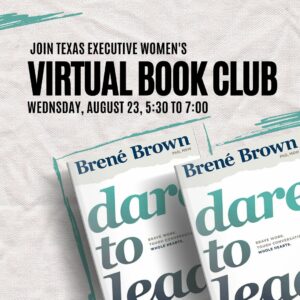 📚 Step into Brave Leadership with "Dare to Lead" by Brené Brown!
Leadership is not about titles, but about recognizing the potential in people and ideas, and having the courage to develop that potential. Join our virtual book club as we explore the transformative journey of daring leadership.
In a world defined by scarcity and fear, Brené Brown shows us the path to cultivate braver, more daring leaders and embed the value of courage in our culture. Through research, stories, and examples, Brown unveils the four teachable skill sets that make up daring leadership.
🔎 How do we choose courage over comfort?
🔎 What does it take to lean into vulnerability for good work?
🔎 How can we invest in empathy, connection, and courage to create lasting impact?
Whether you're new to Brené Brown's work or a seasoned reader, this book is for anyone eager to step up and make a difference as a brave leader. 🚀💛
Join our virtual book club and embark on a journey of growth, connection, and transformation! 📖🗓️